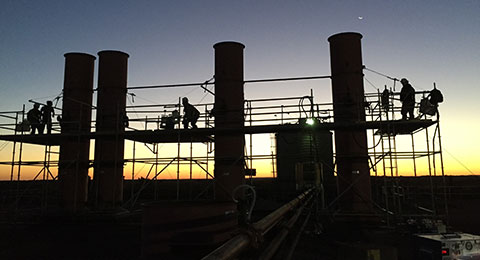 On-Site Particulate Lab
Air Hygiene has a state of the art PM laboratory in-house at our Broken Arrow, Oklahoma lab at corporate headquarters. We wanted to make this high quality, repeatable lab setting available to customers on-site for jobs where timely data is critical for successful tuning and setup. Projects like PM CEMS and new power plant startups both need PM data as soon as possible. With the Air Hygiene On-Site Particulate Lab, our chemists provide reliable PM data within 4 hours of test runs and QA/QC full PM data by the next morning after testing runs. Our PM lab includes stable work environment for precision measurements. Our lab has vibration, static electricity, temperature, and humidity control that supports consistent, repeatable, weights. A full lab ventilation hood system allows for evaporation and controlled, safe work environment. Desiccator cabinets provide the final step for stabilization and consistent weights.
Mobile Lab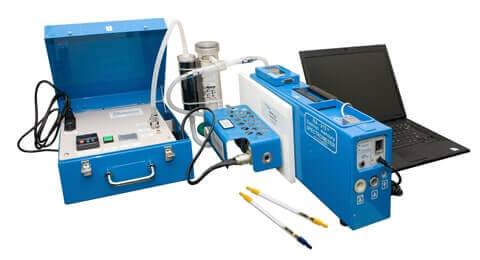 MATS Quarterly Testing
The Environmental Protection Agency (EPA) finalized new standards for emission limits on new power plants known as the Mercury and Air Toxics Standard (MATS). This includes emission limits for mercury, particulate matter, sulfur dioxide, acid gases and certain individual metals. Additionally, stack emission monitoring and testing requirements that apply to new sources were adjusted. MATS requires periodic emissions stack testing and documentation. Repeatable, reliable, and cost effective testing strategies are critical for success. Contact Air Hygiene for a quote on your MATS testing needs. You may contact us anytime by phone or e-mail or to schedule work by filling out our scheduling form. Don't forget to ask about ON-SITE, SAME DAY RESULTS WITH OUR CERTIFIED MOBILE WET CHEMISTRY, PM LAB!
MATS Testing
24 Hour Response Time
At Air Hygiene, we pride ourselves in providing an outstanding response time for our customer's needs. Air Hygiene has strategic test managers and equipment staged across the U.S. and we utilize 5S Lean Organization Demand systems to ensure mobile labs are ready for rush mobilizations with quality equipment and the details to ensure all needs are met even in a rush. Air Hygiene has the resources to respond immediately to your needs. Mobilization points include:
Chicago, IL
Shreveport, LA
Las Vegas, NV
Pittsburgh, PA
Broken Arrow, OK (Headquarters)
Fort Worth, TX
Salt Lake City, UT
Scheduling

Air Hygiene University utilizes a unique indoor emissions testing facility, practice stack, and real-world field testing experience. AHU's class work combines customized training modules focusing on presentation, testing, resource utilization, and hands-on experience. AHU has developed a baseline foundation and curriculum that allows employees to proactively improve skills resulting in fewer test errors, higher final product quality, reduced staff turnover, and predictable growth potential for the organization.
Air Hygiene University
Training Classes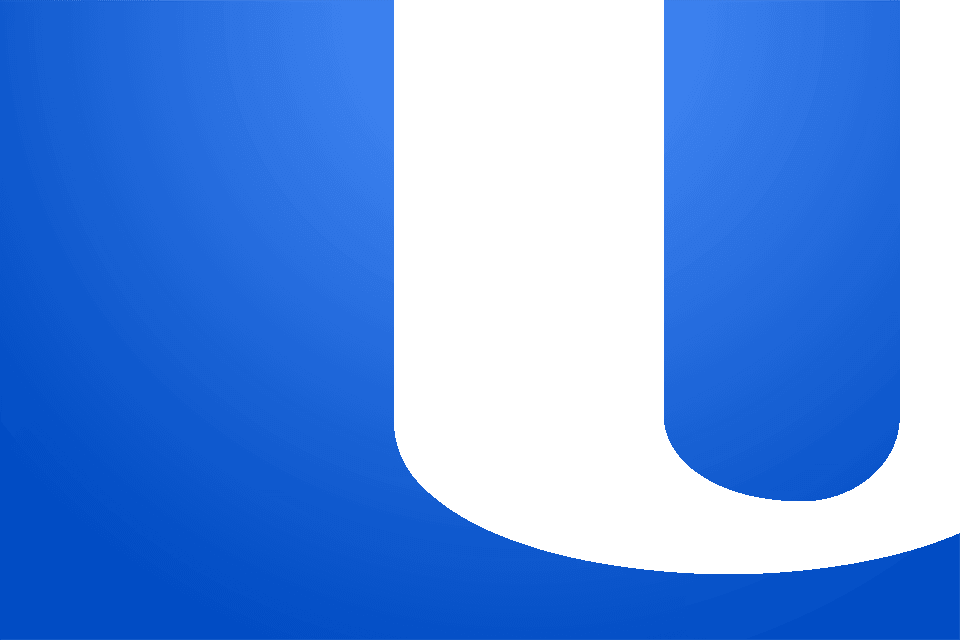 Customized Coursework

Air Hygiene's core philosophy of "Second-to-None (2-2-0)" demands extra mile customer service anchored on dignified character and family-oriented principles to deliver unmatched quality stack testing, worth paying for every time. We utilize revolutionary technology and AIR HYGIENE UNIVERSITY to create the best educated work force to define the future of stack testing.
About Us