Our Directors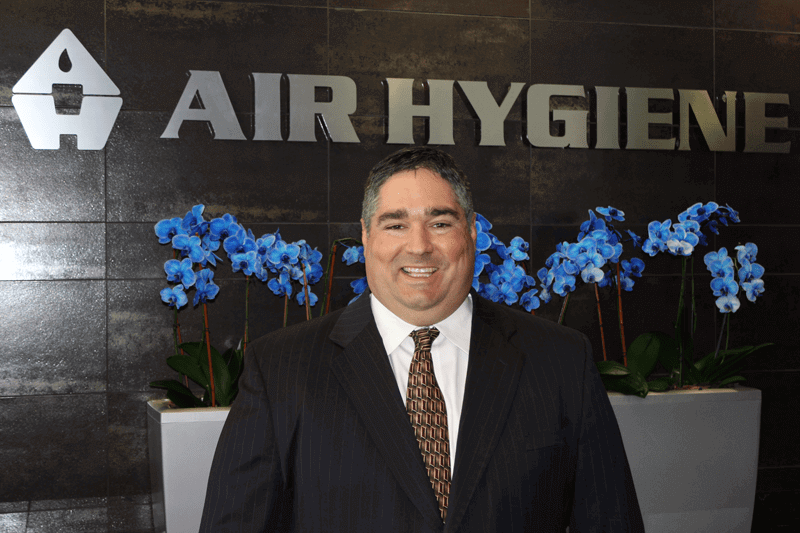 President
Quinn A. Bierman, QSTI I-IV, earned a Bachelor of Science in Engineering Technology at Oklahoma State University in 1992. In 1994, Quinn received his Masters of Science in Public Health – Industrial Hygiene from the University of Alabama at Birmingham. Upon graduating, Quinn went to work for a Tulsa based environmental consulting company as Manager of Technical Services, where he developed and managed the stack testing department. Within 3 years, the small testing branch had expanded and taken on a life of its own. At this point, Quinn brought his brother into the company and together, they founded Air Hygiene. As President, Quinn provides oversight for each division of Air Hygiene. These include: Operations, Quality Control, Service, Administration, Sales/Marketing, Education/Training, Instrumentation, and Construction. After 26 years of stack testing experience, Quinn has helped guide the growth of Air Hygiene into a premier stack testing services firm in America and the world. Affiliations include: Source Evaluation Society (SES), Stack Testing Accreditation Council (STAC), and the Testing Accreditation Board (TAB). Quinn has passed QSTI certification exams for groups #1, #2, #3, & #4. Mr. Bierman has also given presentations at various conferences and groups including EUEC, SES, Subituminous Energy Coalition (SEC), SGA/GMRC, International Association of Drilling Contractors (IADC) as well as local universities and schools. Away from work, Quinn and his wife Sabrina have three children and a grandson. Family is very important and he can often be found coaching or cheering them on in sporting events and other various school activities.
---
Vice-President
Prior to starting Air Hygiene, R. Swanson Bierman attended Oklahoma State University from 1991-1996 and studied Speech Communication, with minor in Health Promotion. As Vice-President of Air Hygiene, Swanson is Director of the Service Department and responsible for the fleet department operations, specialty start-up testing projects, new field offices and advancement into new testing opportunities. He was instrumental in starting the Air Hygiene's first field office in Texas, and has been the lead on every new frontier the company has undertaken; both coast to coast in U.S. and international work in Dubai. Swanson is active in the Broken Arrow Chamber of Commerce serving multiple roles promoting the city of Broken Arrow. Swanson volunteers with Leadership Broken Arrow to host opening meetings at Air Hygiene and provide the Air Hygiene move to Broken Arrow and the success story partnering with the city. Swanson is passionate about Air Hygiene and the company's 2-2-0 (second-to-none) mission. He shares this passion at promotional events, recruiting, client & vendor tours, along with participation in sales/marketing with clients at conferences and trade shows.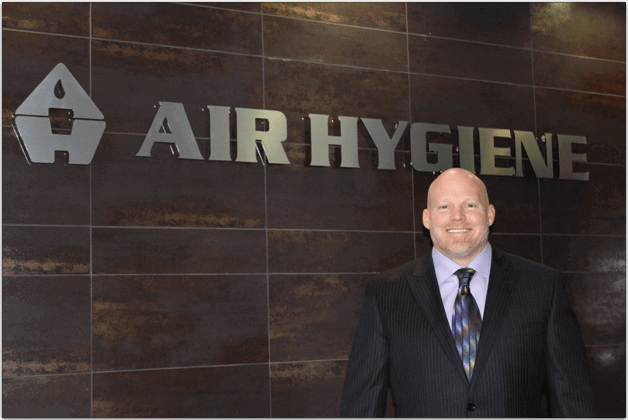 ---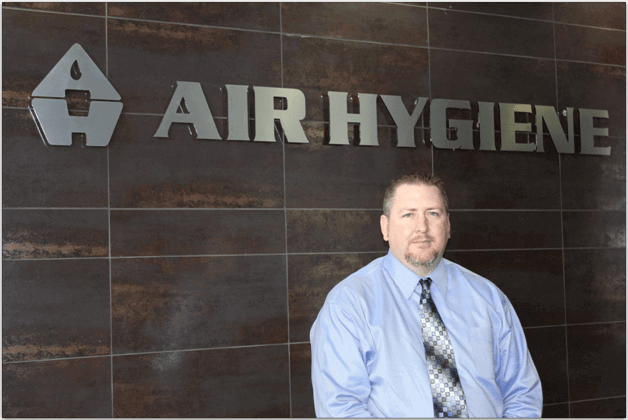 Director of Quality Management
Jake Fahlenkamp, QSTI I-IV, grew up in Kingfisher, OK and graduated with a Bachelor of Science in Horticulture and Landscape Architecture with an emphasis in Turf Management from Oklahoma State University. Jake joined Air Hygiene in January 2000 as a Staff Technician. Within one year Jake was promoted to Project Manager, and then West Coast Operations Manager in 2003. He was promoted to Director of Quality Management in 2006 where he provides company oversight and guidance for Air Hygiene's Quality Assurance Division. His day-to-day responsibilities include improving, implementing, and maintaining a Quality Management System that is in compliance with ASTM Standard D7036-04 and LELAP; writing and reviewing SOPs; maintaining the Corrective Action Program; Managing Air Hygiene's internal laboratory; and report QA/QC. Jake currently resides in Stillwater, OK with his wife Heather and daughters Jacelyn and Jessica.
---
Director of Education
Thomas K. Graham, PE, QSTI, started work at Air Hygiene International, Inc. in January 2001 after completing a Bachelor of Science in Civil Engineering and a Master of Science in Environmental Engineering from Oklahoma State University in 1995 and 1997, respectively. In the interim Tom worked for Burns and McDonnell in Kansas City, Missouri, as part of their Waste Management group specializing in landfill design, economic studies, and writing spill prevention, control, and countermeasure plans. While at Burns and McDonnell, Tom obtained his Professional Engineering license, which he currently keeps current in Missouri and Oklahoma. While employed at Air Hygiene, Tom has worked under several different job titles, beginning as a Test Engineer and eventually being promoted to Director of Operations. Tom held the Director of Operations position for the past several years where he was responsible for the day-to-day scheduling of Air Hygiene's Operations personnel and workload. In 2012, Tom stepped into a new role as the Director of Education for Air Hygiene University (AHU). AHU's primary directive will be to train Air Hygiene's staff and clients to be safe, effective, and efficient in the art of air emissions testing.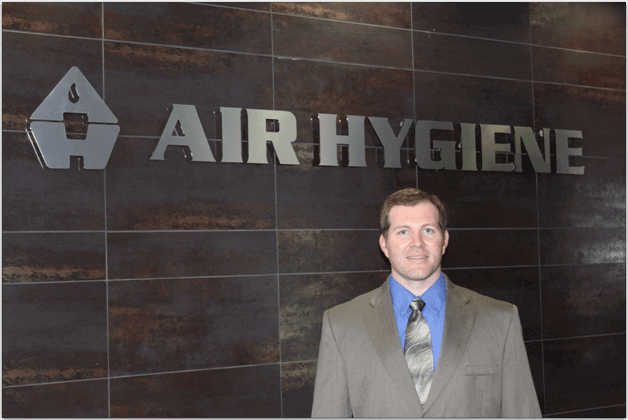 ---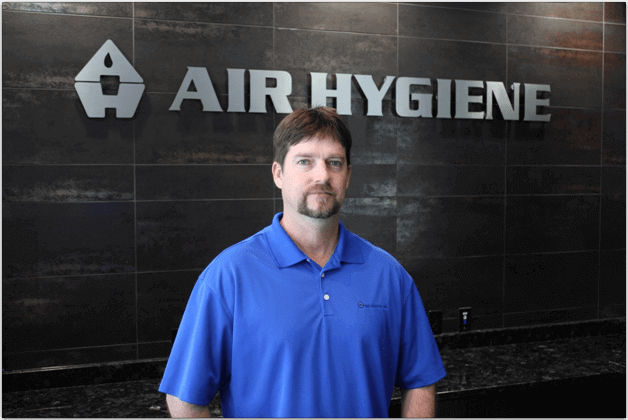 Director of Operations
Danny Parr joined Air Hygiene in 2000 as a Staff Technician. After one year, Danny was promoted to Test Manager, and then Project Manager in 2004. In 2011, Danny was named the Assistant Director of Operations. Just a year later, after having proven himself to be a superior leader, Danny rose to Director of Operations. Holding certifications for QSTI I, II, and III, Danny has made himself an integral member of the Air Hygiene family. His expertise includes: compliance startup projects, engine compliance tests and RATA testing. After having completed over 3,000 emissions tests, Danny provides excellent oversight and direction for Air Hygiene clientele. Danny currently resides in Tulsa, OK with his wife Monica, and three kids: Allison, Zackary, and Danica
---
Director of Test Equipment
Serving as Director of Test Equipment, Craig McCarty has been a dynamic team member for Air Hygiene. Having spent 11 years with the company, Craig has acquired an elite sense for facilitating and repairing test equipment and environmental engineering. Craig's loyalty and supreme work ethic was fashioned during his time in the military. Craig left the Army as a Sergeant, where he received his degree in Avionics. He now resides in Bixby and has two children, Colby and Caitlyn.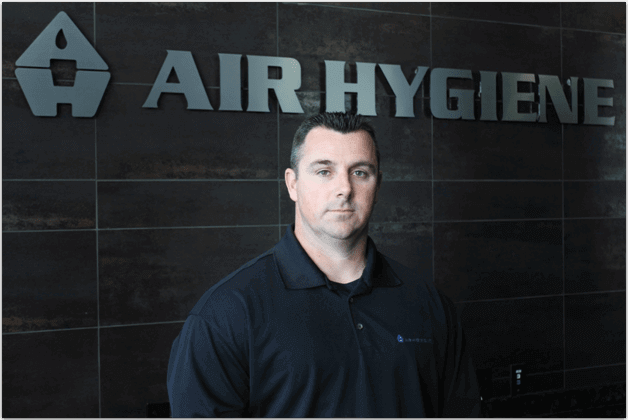 ---
Director of Construction
David Martin began his career in the oil field with Southwest Logging. There he worked a variety of positions including field supervisor, instrumentation adviser and as a salesman in hydrocarbon well logging. He has worked various construction projects serving as the supervisor or director for the past 35 years. Also, David continues managing the family farm in southwest Oklahoma. He has been with Air Hygiene for the past 10 years, currently serving as the Director of Construction. In addition to his professional pursuits, David is active in his church, First Baptist Church of Broken Arrow, where he serves as a deacon and volunteers for numerous other duties. He is married to Joyce, they have two children and three grandchildren.
---
CFO
Clint Davis came to Air Hygiene in May of 2003. Before Air Hygiene he worked for four years as a Tax Accountant at Tyson Foods in Springdale, Arkansas and then six years in the International Business / Development field in East Africa. Clint grew up in Bartlesville, OK and graduated from Harding University in Searcy, Arkansas with an Accounting degree. After ten years of work experience he received his MBA from the University of Tulsa. Clint lives in Broken Arrow and is married to Briley and has two sons and one daughter.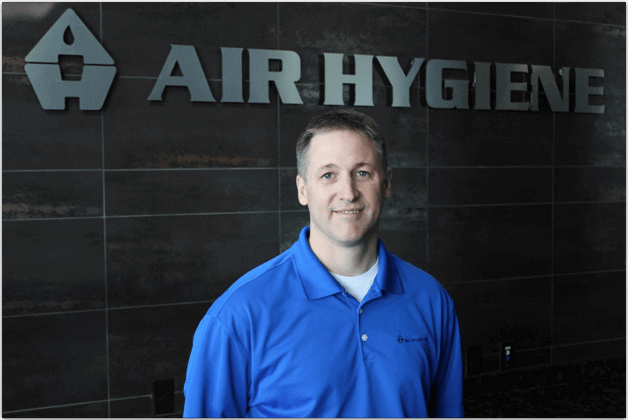 ---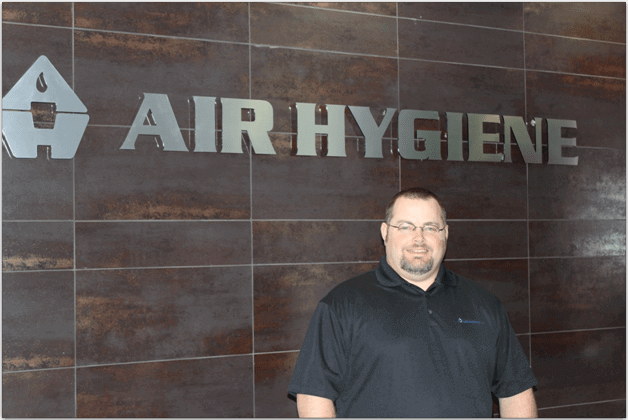 Director of Business Development
JJ Cavender graduated from Oklahoma State University in 1997 with a Bachelor of Science Degree in Agricultural Economics and a minor in Marketing. Upon graduating in 1997 he entered into Industrial Sales for Swagelok Oklahoma. After successfully managing the largest territory in Oklahoma he joined Air Hygiene in 2003 as the Sales Manager. JJ now serves as the Director of Business Development and is the first point of contact for all sales and marketing. JJ is responsible for every proposal that our Clients receive, along with coordinating and attending all tradeshows and conferences. JJ enjoys coaching his kids in football, baseball, and basketball during his free time. He currently resides in Bixby, Oklahoma with his wife of 16 years, Julie, son Cade and daughter Casey.
---
Director of Customer Service
Paul R. Little, graduated with a Bachelor of Science in Geology from Louisiana Tech University in 1997. Upon graduating, Paul attended graduate school at the University of Arkansas in Fayetteville where he studied Hydrogeology. In 2000 he entered the workforce as a Staff Geologist for Burns & McDonnell Engineering in Tulsa, Oklahoma. Paul joined Air Hygiene as a Test Manager in 2001 and started Air Hygiene's Houston, Texas office in 2002. Paul served as a Director for Air Hygiene and the East Coast Team leader until 2006. In 2006, Paul joined Zephyr Environmental Corporation where he served as a Sales and Project Manager focusing primarily on air permitting projects. In 2009, Paul rejoined Air Hygiene as the Director of Customer Service. Paul wears many hats while interfacing with clientele at every level from sales and emissions testing services, to project implementation and follow-up. Paul is considered one of Air Hygiene's technical subject matter experts and has obtained certifications (QSTI) from the Source Evaluation Society in Groups 1, 2, 3, and 4 by passing comprehensive examinations and satisfying the experience requirements of the review board. Paul currently lives in Bixby, Oklahoma and enjoys spending time with his wife Stacey, daughter Kayla, and son Matthew. When Paul is not working or attending one of his kids' many sporting activities, he can be found hunting, fishing, or keeping bees at his parents farm south of Muskogee.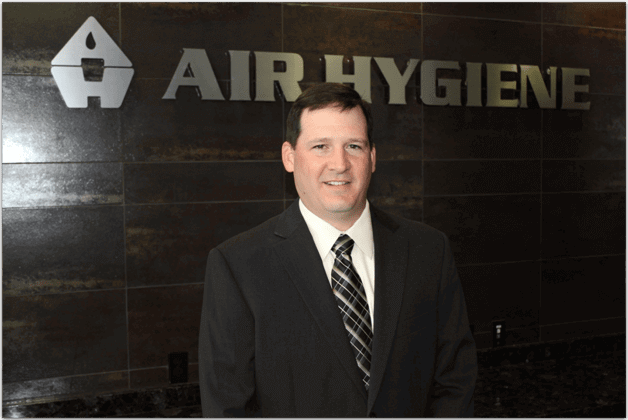 ---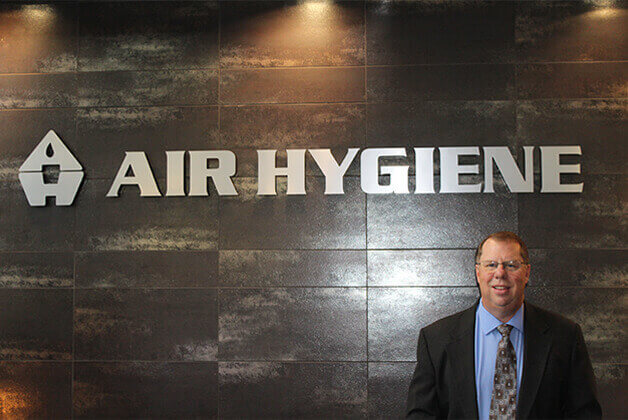 Director of Accounting
Mike Scott grew up in Claremore, OK. After graduating from Harding University in 1988 with a Business Degree, he worked in Florida, Tennessee, and Colorado. During that time, he refined his skills related to business and customer service. Mike returned to Tulsa, Oklahoma in 1993 and married his wife Dolly and they began their life journey together. He opened and managed his own small business for a few years before he migrated to Air Hygiene in September of 2003. Shortly thereafter, he returned to school to earn his accounting degree from Langston University in 2006. Handling daily operations at Air Hygiene he concentrates on HR issues as well as Information Technology and managing the accounting department. He currently lives in Broken Arrow, OK with his wife and three children and enjoys spending time with his family and an occasional game of golf.