Services
At Air Hygiene, we pride ourselves in providing outstanding stack testing and EPA reference method testing services for our customers' needs. No matter the scope, Air Hygiene is equipped with the right solutions for your stack emissions testing requirements. From isokinetic sampling to Subpart ZZZZ of the 40 CFR part 63, our expert staff is determined to serve you best.
The following list details some of the testing services and extras AIR HYGIENE includes with each testing job. Please contact us for more information and to order services with AIR HYGIENE.
Superior, cost saving services to our clients.
High quality stack testing personnel with service oriented, friendly attitude.
Meeting our clients' needs whether it is 24 hour a day testing or short notice mobilization.
Using great equipment that is maintained and dependable.
Understanding the unique startup and operational needs associated with combustion sources.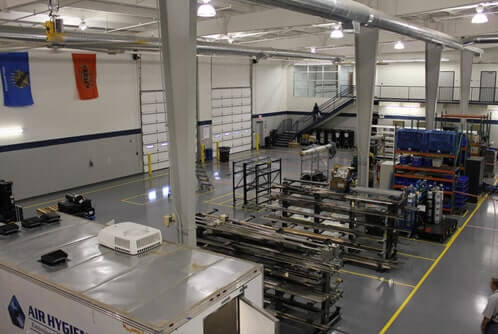 AIR HYGIENE will provide the following for testing:
AETB (Accredited Emissions Testing Body) status, from the Stack Testing Accreditation Council, satisfying ASTM D7036 requirements.
20+ QSTIs (Qualified Stack Testing Individuals) on staff.
On-site analysis for ammonia, mercury, and acid gases.
Continuous Emission Monitoring System XML reporting by ECMPS!
Extensive experience with every state agency in the U.S.
EPA Protocol 1 Certified Gases (1% accuracy) made in accordance with the Protocol Gas Verification Program (PGVP) for precise calibration.
Test protocol preparation, coordination with state agency, and site personnel.
35+ Mobile testing labs for use all over the globe!
On-site, real-time test data available in our test lab or your control room.
Reviewed draft reports in 10 days!
AIR HYGIENE is committed to providing stack testing teams that will take the time to meet your needs and mesh with your schedule. We ensure the job is completed on time with the least amount of interruption to your job and site operation.
AIR HYGIENE has 50+ Mobile Testing Labs, Test Crews, &/or Project Managers Ready to Mobilize from:
Phoenix, AZ
Chicago, IL
Shreveport, LA
Las Vegas, NV
Pittsburgh, PA
Broken Arrow, OK (Headquarters)
Austin, TX
Fort Worth, TX
Houston, TX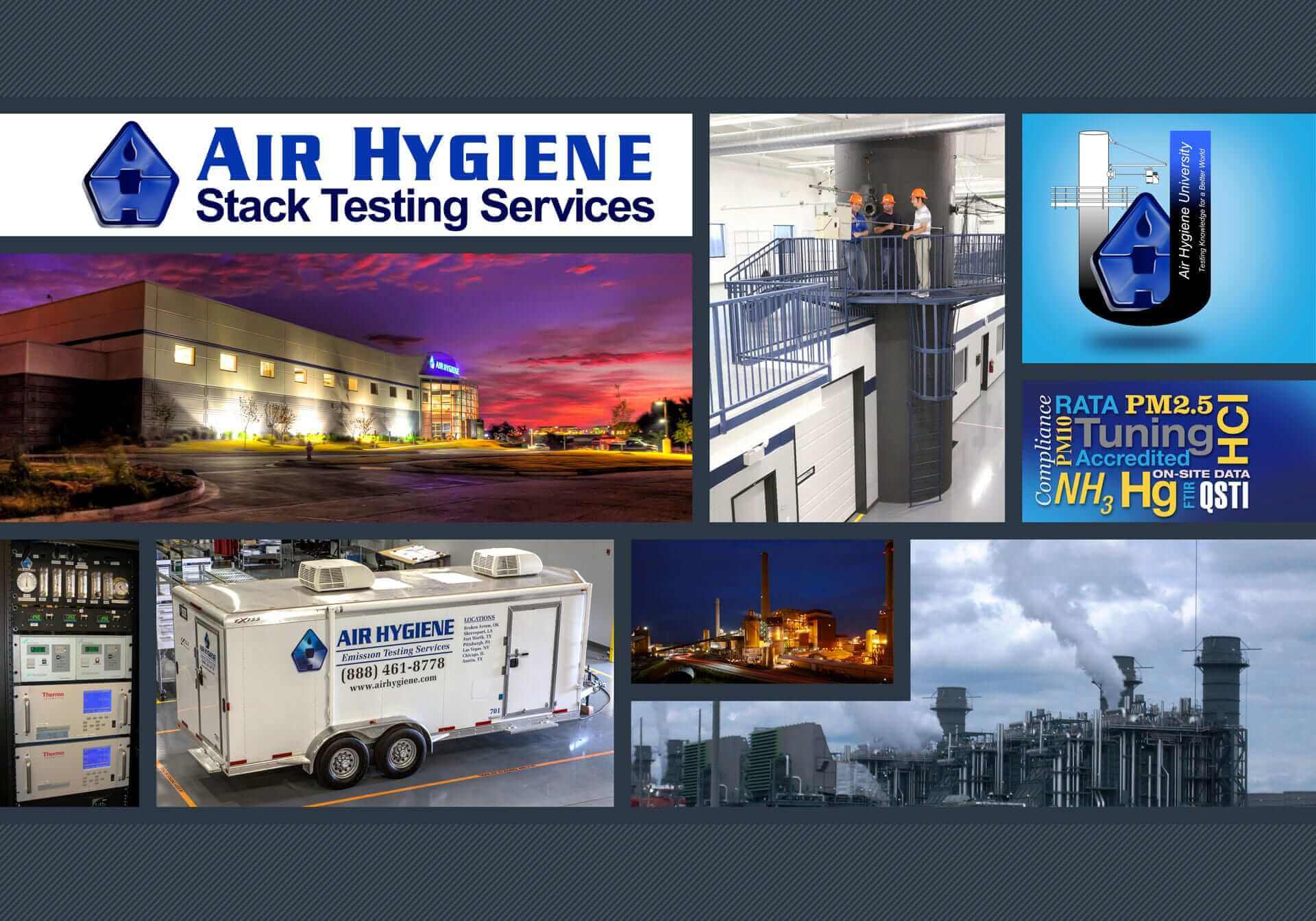 S.O.Q & Brochures
---
---
View Our Services