Equipment
Quality
Air Hygiene selects equipment in accordance with our Second to None (2-2-0) core philosophy. Quality is the key focus when selecting equipment. The selection process is based on equipment accuracy, response, reliability, and durability. Air Hygiene only purchases equipment from leading manufacturers.
Capabilities
Air Hygiene operates an arsenal of stack testing equipment including 27 trailers with 50 mobile testing labs designed and built in-house for various types of emissions testing projects that include any combination of real-time gas analysis along with wet chemistry sample collection.

25 QSTI Stack Testing Managers
27 Testing Trailers
50 Mobile Testing Labs
7 FTIR Mobile Testing Racks (including STARBOOST!)
100 Isokinetic Testing Trains
700 Specialty Calibration Gases
6,500 ft. Heated Sample Lines
---
Gas Analysis
Air Hygiene utilizes over 50 racks of combustion analyzers outfitted with state-of-the-art datalogging capabilities to support simultaneous multi-stack, multi-method sampling events worldwide. These analyzer racks include NOx, CO, SO2, THC/VOC, and O2/CO2 detection capability. Air Hygiene also operates 7 MKS MultiGas 2030 FTIRs and 8 VIG 210 gas chromatographs for real time HAPS and VOC analysis in the field. Whether its formaldehyde analysis to confirm compliance with 40 CFR Part 60 Subpart ZZZZ or a SCR performance project to determine point by point ammonia concentrations, Air Hygiene's operators and equipment are ready to meet your needs.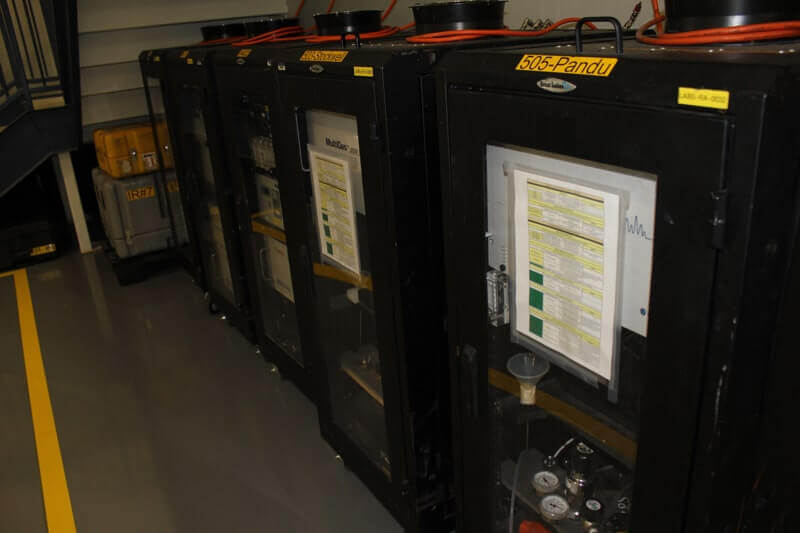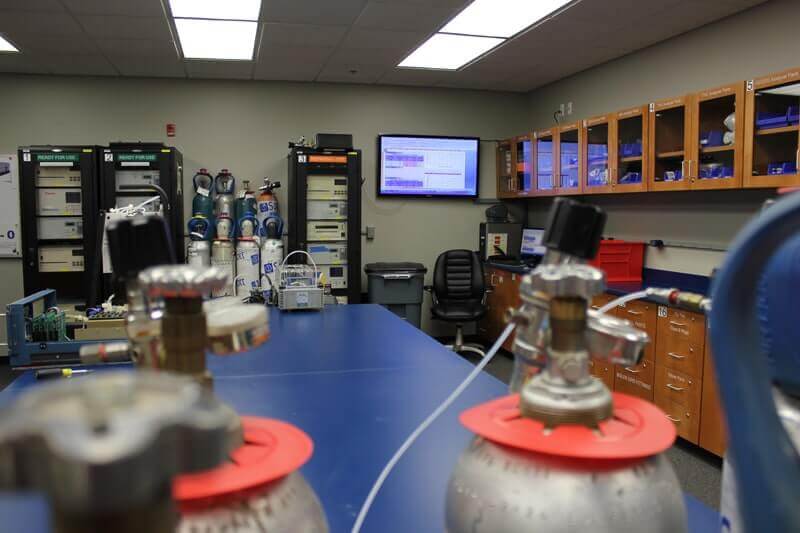 ---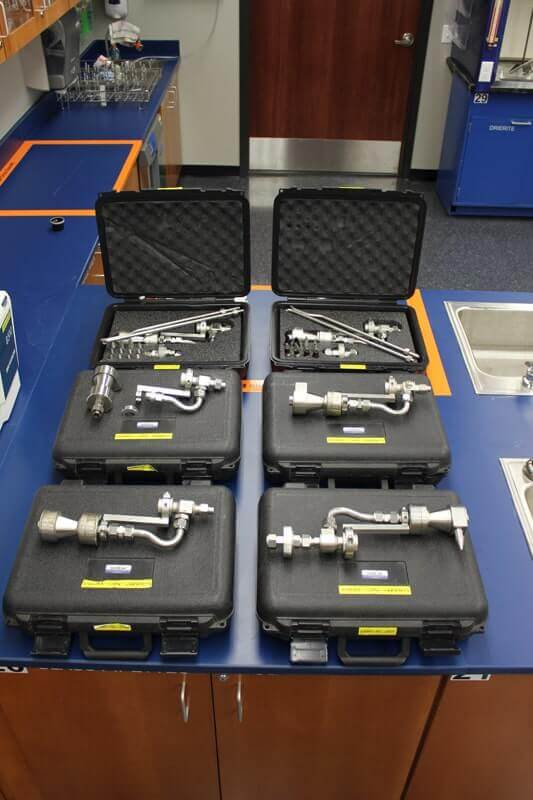 Isokinetic / Wet Chemistry Sampling
Air Hygiene operates over 15 isokinetic source sampling systems with an extensive accessory cache, including over
100 deluxe glassware sets
50 heated filter box/impinger case assemblies
15 Method 201a PM10 – PM2.5 particle sizing cyclones
100 isokinetic testing trains
Vast collection of probe types ranging in length from 1 to 22 feet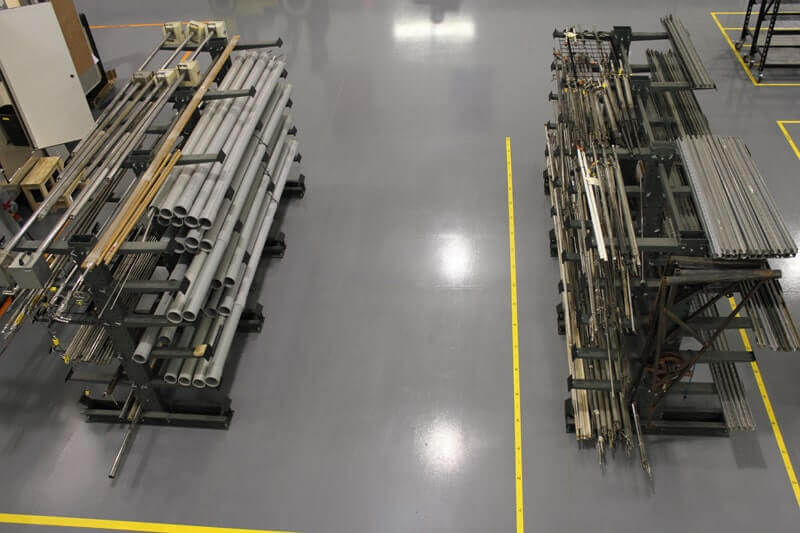 ---
Air Hygiene's specialty is onsite analysis utilizing our experience, from numerous tuning and performance testing projects, and equipment including:
Dionex ICS-1000 Ion Chromatograph (IC) for onsite ammonia and acid gases (HCl, SO3, H2SO4 etc.)
Accumet XL25 Dual Channel Ion Meter (ion specific electrode) for ammonia
Metrohm Digital Titrator for acid gases (SO3 and H2SO4)
Portable scale and desiccator for particulate analysis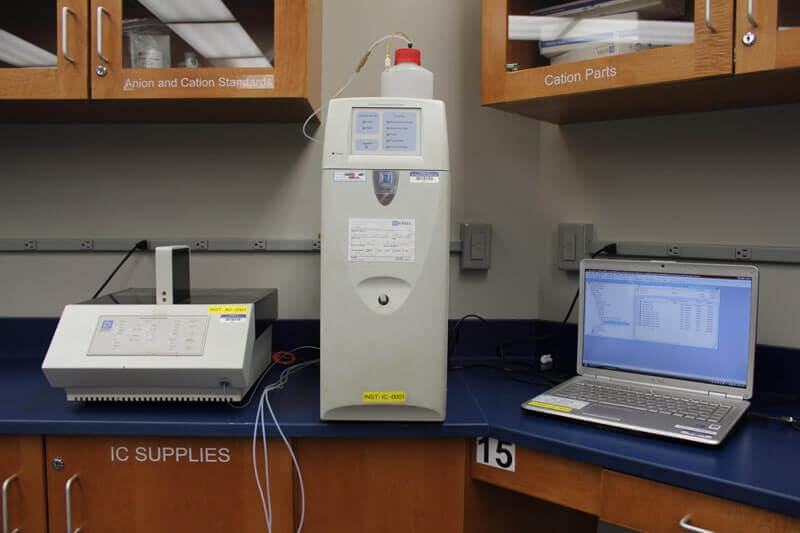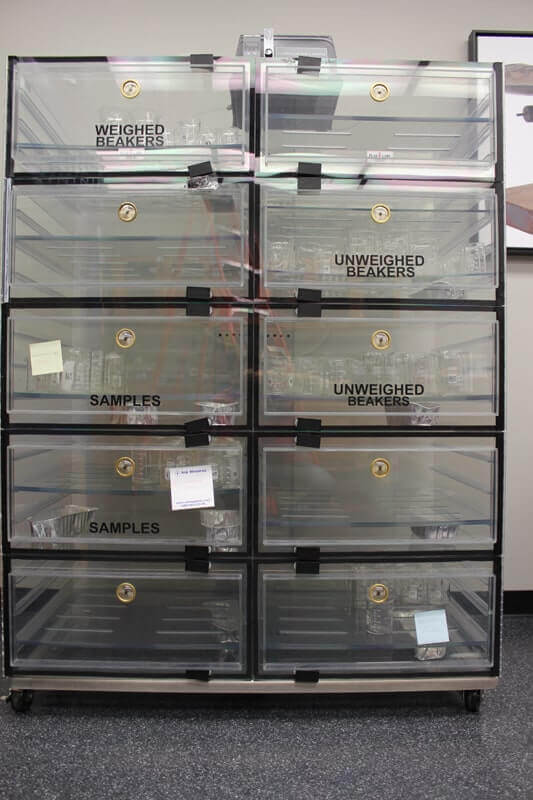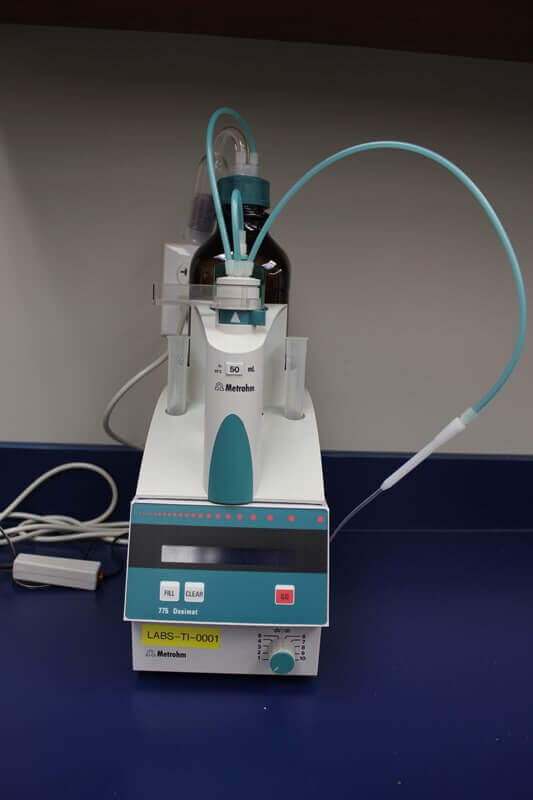 ---
Flow Temperature and Pressure
In addition to the 15 isokinetic source sampling consoles, Air Hygiene operates three, 3-D flow measurement systems with multiple probes extending to 20 feet.
Mercury
Air Hygiene has performed hundreds of total and speciated mercury runs using our 4 Apex XC-60 mercury sampling trains in conjunction with the Ohio Lumex RA 915+ analyzer to provide onsite results and QA/QC verification during compliance/performance tests and tuning events.
Maintenance
Air Hygiene implements a robust preventative maintenance program. Our maintenance program is designed to keep equipment in the as-new working condition so it is ready and reliable when we need it. Air Hygiene's in house service experts perform the following tasks in a state -of-the-art repair facility:
Routine scheduled service
Scheduled system checks
Failure repairs
Calibration and linearity audits
Technical support and advice
---
Calibration
Quality calibration systems are the cornerstone for accurate, reliable, and traceable data. Air Hygiene's calibration program is designed with the required documentation, traceability, and known uncertainty for all field test equipment. Air Hygiene's equipment is subjected to calibration procedures that meet or exceed EPA Reference Method requirements and we keep approximately 300 EPA Protocol 1 Certified calibration gases in stock to ensure we can test any source at any time. Our calibration gas vendors all participate in EPA's Protocol Gas Verification Program (PGVP) for stationary source monitoring.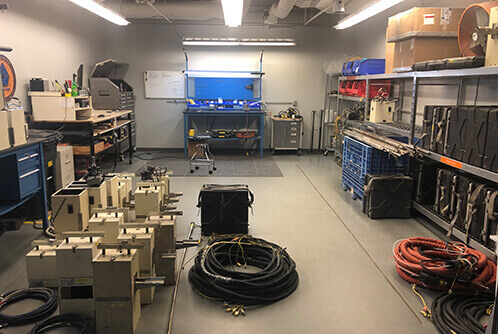 ---